About
Passionate about stuff! Loves simplicity and clarity.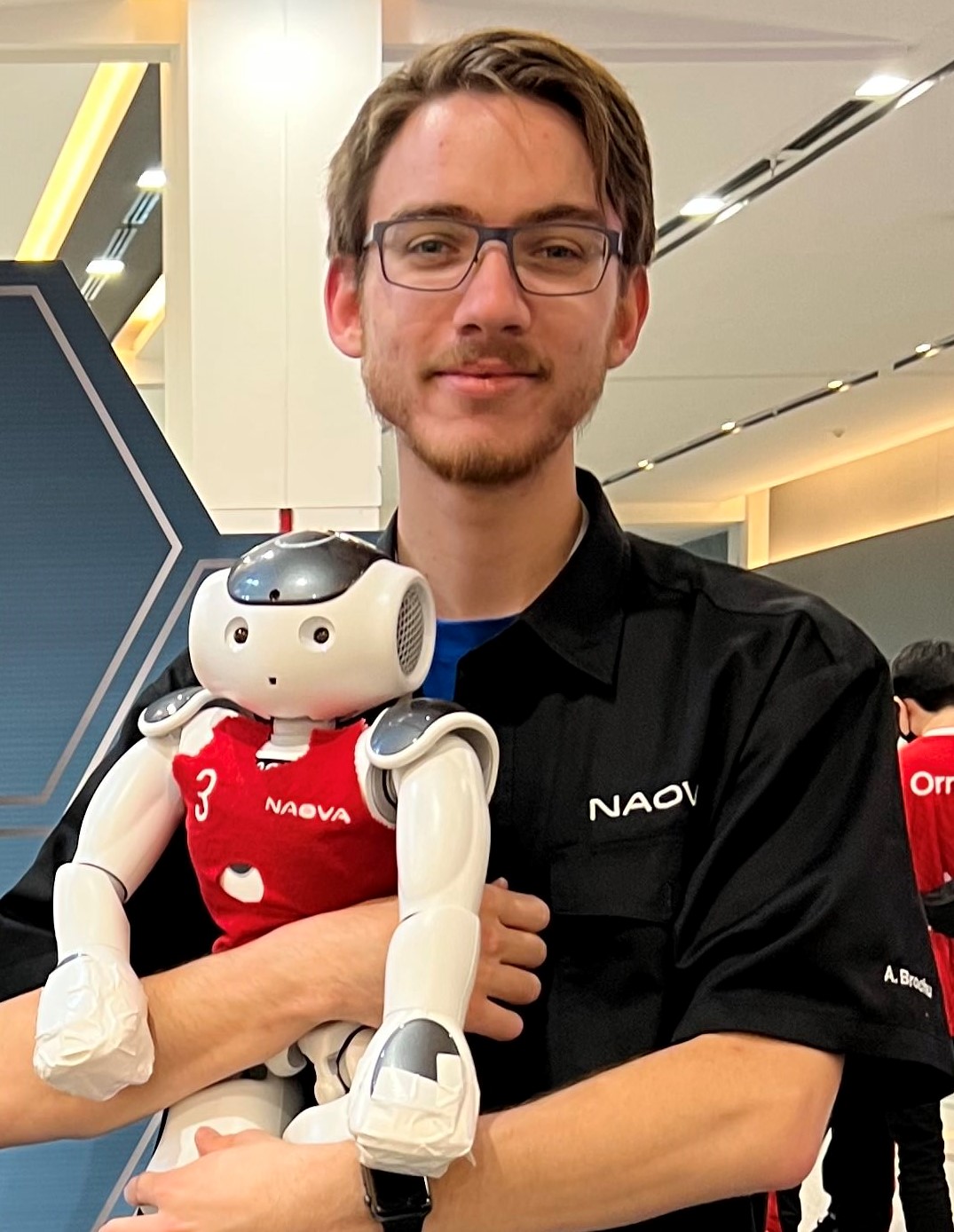 "Anything you can think" Developer.
I specialize in being able to work in different field of development, let it be back-end, front-end, legacy, new technologies, nothing can stop me! I love new challenges!
Website: www.anthonybrochu.com
Phone: +1 450 204 8216
City: Montréal, Canada
Degree: Bachelor in Software engineering
Email: anthony.brochu@outlook.com
Freelance: Available
Newly gratuated from the École de technologie supérieure as a software engineering bachelor, Anthony Brochu is a young developper who likes to bring technological solution to society biggest problems and for the people around him. Having worked in different compagnies, such as CGI, the National Bank of Canada (NBC), Morgan Stanley, Ubisoft, la Chapelle (a non-profit) and as a freelancer for all kinds of tasks, he has a lot of learning done and a lot of task accomplished.

Driven by the desire to discover new technologies and learn those already in place, he has gone from Java to Python, from legacy system to cloud computing, from Web development to the creation of smart contracts on the blockchain, and the list continues to evolve as time go by.

He was able to stand out during his bachelor by his contribution to the autonomous robotic's club, Naova ETS, where he had the opportunity to lead the team. His team spirit, collaboration, excellence and his good mood distinguishes him and allows him to achieve his goals and establish a nice team envirnment with his colleges and clients.
Skills
This is a just a sample ;)
PHP / WordPress / CMS 70%
Resume
Education
BACHELOR'S DEGREE IN SOFTWARE ENGINEERING
2018 - 2022
École de technologie supérieure (ÉTS), Montréal
QUEBEC COLLEGE DIPLOMA - COMPUTER SCIENCE
2015 - 2018
Cégep de Granby Haute-Yamaska, Granby
Professional Experience
SOFTWARE DEVELOPER / DEVOPS
2021 - Present
Ubisoft Montreal
Assure the stability of the services of our team.
Add new functionnality to the services handled by our team.
Work with other teams in order to achieve business goals.
Work in a major AWS Cloud infrastructure.
SOFTWARE DEVELOPER
June 2020 - Aug 2020
Morgan Stanley, Montreal
Implement new functionalities in a back-end application already in place (Java).
Implement new functionalities in a front-end application already in place (Angular).
Develop a new KSH script and integrate it in Jenkins, for automation purposes.
Write unit-test with unit and e2e test cases with Concordion.
Actively work in an Agile environment.
SOFTWARE DEVELOPER
Jan 2019 - May 2019
National Bank of Canada, Montreal
Lead a team with a goal of implementing automated testing, to deliver quality more efficiently in an application, through the DevOps process.
Implement new functionalities in a web application already in place (Java and JavaScript).
Analyse and solve several bugs and defects in an application.
Actively work in an Agile environment.
Help another team (in C#) to deliver their project at the expected date.
SOFTWARE DEVELOPER
Jan 2018 TO Aug 2018
CGI Sherbrooke
Implement new functionalities in a web application already in place (Java).
Analyse and solve several bugs and defects in an application.
Actively work in an Agile environment.
Ensure continuity of work during the absence of the team leader.
Speak with the customer to understand and respond to his needs.
Bring solutions to the various problems encountered.
Provide support during the various stages of testing and deployment.
Produce the necessary tests to ensure the quality of the features.
Portfolio
These are only some of the public projets I had the opportunity to work on! You can see more on my Github.
Services
Webmaster
Let me take care of all your hosting problems.
Web development
All types and all tools.
Front-end development
ReactJS, VueJS, HandleBars, etc.
Back-end development
Java, PHP, Python, NodeJS, etc.
Blockchain development
I'm open to participating in projects that include a Blockchain, no matter which :)
Server Administration
Cloud or "on-premise" server, what matter is the uptime.
Anything else!
Just contact me and I'm sure I'll be open to what you have in mind!
Contact
Don't hesitate to contact me for any requests / questions!
Location:
Montréal, Canada
Email:
anthony.brochu@outlook.com